Green Clinic Welcomes Ouachita Medical to Health System
March 20, 2023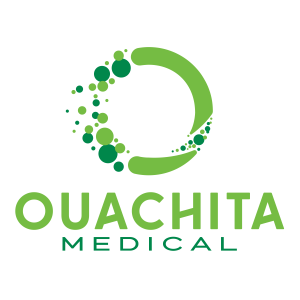 Green Clinic Health System is pleased to announce the addition of Ouachita Medical to its network of healthcare providers serving North Louisiana.
Ouachita Medical, previously Family Doctors of NELA, offers 12 primary care providers in five different locations throughout the Monroe/West Monroe/Sterlington area, allowing them to serve the unique healthcare needs of each community.
Ouachita Medical's providers include Dr. Tommy Banks, Dr. Billy Branch, Dr. Erin Breard, Dr. Mark Dollar, Dr. Harry Hawthorne III, Dr. Byron Henry, Dr. Steven McMahan, Katie Cantrell, NP, John Evans, PA, Carrie Genusa, NP, Lindsey Morrow, NP, and Sherry Peveto, NP.
"We are very excited about the addition of Ouachita Medical to the Green Clinic Health System," said Chris Stegall, Green Clinic CEO. "This partnership allows Green Clinic to expand its area of care with 12 of the best primary care providers in Northeast Louisiana."
Under Green Clinic's management, Ouachita Medical's new structure will give its providers additional resources and more flexibility to better serve the Ouachita community. All clinic locations, phone numbers, and acceptance of insurance have remained the same to help make the transition seamless for current Ouachita Medical patients.
"This new partnership between Green Clinic and Ouachita Medical is certainly a mutually-beneficial one, and we look forward to the continued growth of our physician-owned and locally-based health system," said Stegall.
For more information on Ouachita Medical and its providers, please visit www.ouachitamedical.com.